ZuWerks NEW! 3D Real Estate Listing Service
View Virtual Tours Samples
2D and 3D Sensors
The Matterport Pro 3D Camera uses an array of 2D and 3D sensors to quickly capture HDR images and space geometry.
Easy Capture Process
Our iPad-based 3D Capture app allows us to visualize progress and edit scans on the fly.
Easily Embed the Model on your website
Your Listing models are stored in our Cloud for fast, easy delivery to browsers everywhere and available through simple embed code or a link. Send the link to your MLS as your virtual tour, add a button to your listing page, and even embed it directly onto the page seamlessly.
New – Schematic Floor Plans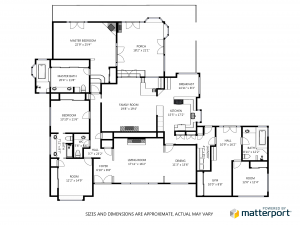 View Virtual Tours Samples